Tags
2011, 21, 4, A Creature I Don't Know, Adele, albums, Amy Winehouse, Arctic Monkeys, Beyonce, Birdy, Bon Iver, Born this way, Build a Rocket Boys, Ceremonials, Chase and Status, Coldplay, Collapse into now, Colour of Trap, Drake, El Camino, Elbow, Fleet Foxes, Florence and the Machine, Foo Fighters, Foster the People, Friendly Fires, Goblin, Helplessness Blues, I'm with you, James Blake, Jamie Woon, Jay Z, Kanye West, Katy B, Lady Gaga, Laura Marling, Let England Shake, Lioness Hidden Treasures, Little Dragon, Lou Reed, Lulu, Metallica, Metronomy, Miles Kane, Mirrorwriting, Music, Mylo Xyloto, No More Idols, Noel Gallagher High Flying Birdsm The Death of you and me, On a Mission, Pala, Paul Simon, PJ Harvey, Raphael Saadiq, Red Hot Chili Peppers, REM, Review, Rihanna, Ritual Union, Skying, So Beautiful or So What, St Vincent, Stone Rollin', Strange Mercy, Suck it and See, Superheavy, Take Care, Talk that talk, The Black Keys, The English Riviera, The Horrors, The Vaccines, Torches, Tyler the Creator, Wasting Light, Watch the Throne, What did you expect from the Vaccines?, Yuck
2011 has been a busy year to say the least. Amidst all the political disputes and civil unrest, there's always one debate which is synonymous with the end of year. Year after year, you hear countless people saying "there hasn't been much good music about this year", and that "music is dying". But here's a month by month list of 2011′s most prominent releases, which proves that there has actually been quite a bit of decent music around this year, and many of which from exciting new artists, thus proving that the future of music may not be as dire as many may suggest. 
JANUARY
Chase and Status – No More Idols
Britain's most loved drum and bass duo, didn't fail to disappoint with this beaut of an album. Full of amazing collaborations and massive basslines, it's enough to get you in a frenzy. There's only one word, which perfectly describes this album: Heavy.
Adele – 21
She may be everywhere, but she deserves to be. With a record breaking album full of heartbreak inspired pop anthems, Adele has outdone her successes with her debut 19, 21 sees her firming her position as Britain's strongest songstress.
FEBRUARY
Yuck – Yuck
Yes, there have been several comparisons to these guys with 90′s bands, and also many complaints saying they're not original enough. But I for one quite like grunge, and am loving the idea of its revival, this album is a real lose yourself head-swoosher that makes you want to crawl into the deepest darkest mosh-pit and wallow in self-pity. Long live the 90's.
PJ Harvey – Let England Shake
The winner of this years Mercury Prize, PJ Harvey became the first person to win the coveted award twice. Let England Shake has beautifully crafted protest songs and most importantly it features an autoharp, no wonder it's topped so many people's lists.
James Blake – James Blake
Marmite artist James Blake's Mercury nominated debut, sparked widespread interest amongst critics at the beginning of the year. And whilst many would say it failed to live up to expectations, the album is undoubtedly a feast for your ears, as they try to wrap themselves round the extraordinary techniques and sounds accompanying that luscious voice.
MARCH
The Vaccines – What Did you Expect form the Vaccines?
Well a lot of people expected a lot from the Vaccines, and 2011 has undoubtedly been their year. They may not be everyone's cup of tea, but this album is full of anthems. Short and sweet, and ridiculously catchy; love 'em or loathe 'em, I doubt anyone can resist singing along to all of their hooks. Just let 'If you wanna' loose in a room and you'll see that expectations have been met.
Elbow – Build a Rocket Boys
Recently announced as the artists who will provide the official theme of the 2012 Olympics, fans of Elbow can expect nothing less than lush for that soundtrack. From their huge success of Seldom Seen Kid, this follow up was not as spectacular, but equally as lush, they still manage to create swift and poignant singalong moments with the likes of 'Lippy Kids' and 'Open Arms'.
REM – Collapse into Now
2011 saw the reformation of bands such as The Stone Roses, and the end of a huge band, REM. Collapse into Now, may not have been the best REM album, but it wasn't entirely disappointing, and for a band who have been on the circuit for over 30 years, for their hard core fans, this album stands nothing short of a fitting send off.
APRIL
Paul Simon – So Beautiful, or So What
Ageing gracefully, is something we all hope for, but ageing gracefully and intellectually is what Paul Simon has achieved with this profound and intricate masterpiece of an album.
Foo Fighters – Wasting Light
A very classic feeling album from the mighty Foo Fighters which doesn't disappoint. From the rough and ready 'White Limo' to the anthemic single 'Rope', the Foo's just keep on fighting their way through the herds of rock bands, further establishing themselves as one of the best.
Raphael Saadiq – Stone Rollin'
Raphael Saadiq takes you back to Motown, with music that just simply makes you smile, Stone Rollin' is a brilliant album, full of old skool groovy tunes. The beginning of 2011 saw me jammin' with 'Radio' on repeat.
Metronomy – The English Riviera
Metronomy have had a big year, and this album is to account for it. The English Riviera firmly places them as one of 2011's finest Indie bands.
Jamie Woon – Mirrorwriting
Much like James Blake, Jamie Woon was also hotly tipped at the beginning of 2011. However, he never rose close to those heady heights, but I can't quite understand why. Compared to Blake, Woon's album has greater potential for mass reach, it brought RnB and DubStep together in an sensuously intricate way. It definitely deserves more credit than it has got.
Katy B – On a Mission
It's an easy album to forget off the list; Katy B is no stranger to the top 40, yet she is also strangely forgettable. But this album is actually pretty good. Perfectly blending dubstep and RnB, but with a definite upbeat focus, and hence succeeding where Jamie Woon failed, when listening back to On a Mission you realise just why this album is full of the years biggest club anthems… it's quite simply because there's no faffing around, they're just brilliant pop songs.
MAY
Friendly Fires – Pala
Friendly Fires brought out another booty-shaking worthy album, of which Ed MacFarlane is no stranger to demonstrate. It is a real feel good album full of electro Indie pop anthems, crafted to perfection.
Miles Kane – Colour of the Trap
Everything about Miles Kane is dapper, his look, his style and his sound all ooze with suave. This debut solo album is genius; with catchy retro riffs, Miles firmly showed his worth, moving swiftly out from behind Alex Turner's shadow.
Lady Gaga – Born this Way
Lady Gaga has affirmed her position as the world's new pop queen (much to Madonna's disappointment). Although she hasn't left the limelight much since The Fame, she still isn't boring, you're always interested to see what she does, and with this album, the music's not too bad either…well, just about.
Foster the People – Torches
It had the song that was everywhere, and it is one of the best Indie debuts of the year. A very impressive collection of songs, leaves you expectant to hear a lot more to come from this band in the coming years.
Tyler the Creator – Goblin
Certainly one of the most talked about individuals of the year; 2011, was the year where this acronym was everywhere: OFWGKTA. With 'Yonkers' causing a stir amongst the youtubers, this solo album from the leader of the controversial troupe certainly gathered much publicity, paving the way for a string of extreme, in-your-face artists propping up on everyone's radar throughout the year (Cerebral Ballzy, Azealia Banks etc).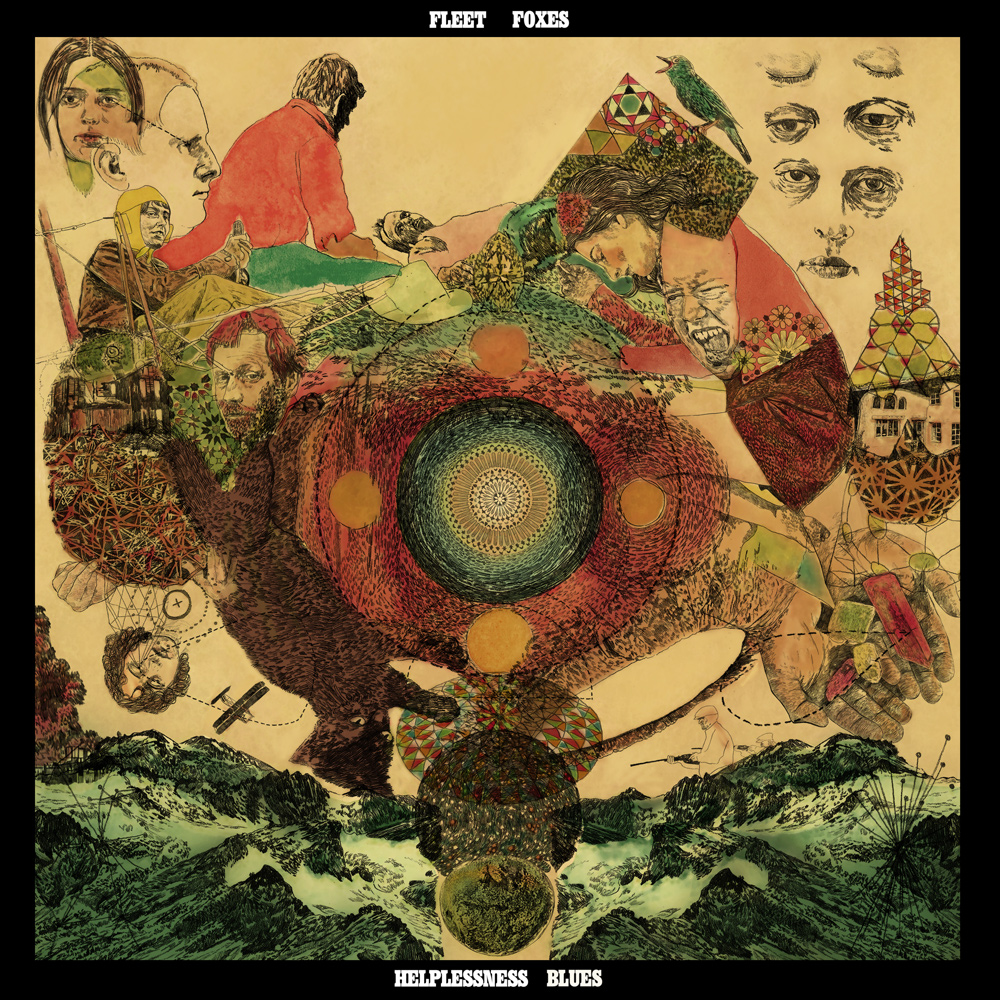 Fleet Foxes – Helplessness Blues
Lush, serene, and beautiful; this album needs no more description.
JUNE
Bon Iver – Bon Iver
Bon Iver's latest offered the same sweet serendipity of his first, but with an extra sweetness. It's luscious melodies and gorgeous beautifully crafted harmonies make this the most atmospheric album of the year.
Arctic Monkeys – Suck it and See
The Arctic Monkeys are never ones to stick to the same format. Always moving in a different direction, this album sees them taking their signature tongue-in-cheek lyrics we all fell in love with, to a very old school rock heavy format, the result is delicious.
Beyonce – 4
So it's not the best Beyonce album of all time, but it sure is a grower. Whether it is due to the fact that all her singles get continuous airplay or the fact that she's put on stellar performances throughout the year, but before you know it, you'll be counting down from 10 and having a 'Party' until the 'End of time'.
JULY
Little Dragon – Ritual Union
One of Sweden's many wonderful exports Little Dragon, have had a very busy year. From endless collaborations and tour supports, to this great sounding, yet surprisingly underrated album. Expect to hear lots more from this talented four-piece in 2012.
The Horrors – Skying
The Horrors appear to have gone from strength to strength, and 2011 will forever be known as they year they broke into the mainstream. A gem of an album, from a band who deserve all the success coming their way.
AUGUST
Red Hot Chili Peppers – I'm with you
The long awaited new album from the Chili's dropped in August. Despite all the complications with finding a new guitarist, the Chili's continue to defy all the odds, and make brilliantly distinctive music.
Jay Z & Kanye West – Watch the Throne
One of the most hotly anticipated albums of the year, and possibly the greatest hip-hop collaboration to date, yes it didn't live up to all the hype, but that's not to say it's a bad album. And I'll be damned if you can resist nodding your head along to the sounds of Otis Redding wailing over a beat.
SEPTEMBER
St. Vincent – Strange Mercy
Undoubtedly, 2011 is the year that officially put Annie Clark on everyone's radar, Clark once said that she likes "when things come out of nowhere and blindside you a little bit" and for me Strange Mercy is the album that did just that.
Laura Marling – A Creature I Don't Know
It seems Laura Marling's success from scooping the British Female Award in 2010, hasn't gone straight to her head. Amidst fans' fears of her "selling out" into the mainstream, Marling surprised everyone with a much darker, deeper and mystic album of musical storytelling that sees her angelic voice explore and indulge in all her temptations to make truly riveting music.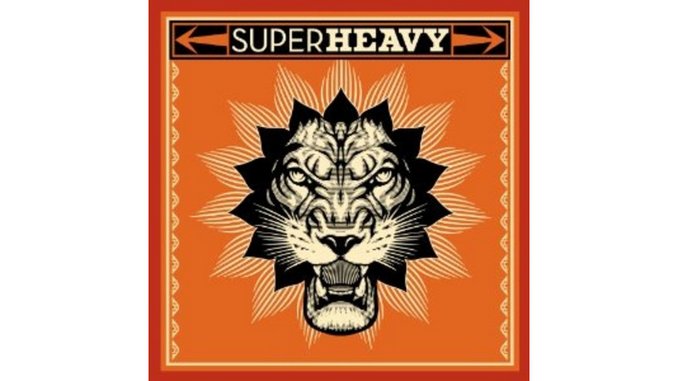 Superheavy – Superheavy
And the winner for the most random collaboration of the year goes to…. Superheavy! No one could fathom that this would work, but collectively Joss Stone, Mick Jagger, Damien Marley, Dave Stewart, and A.R Rahman have made a musically and technically brilliant album. Fusing together their various styles and world influences for an appetising feast for your ears, this is an album which deserves plenty more accolade.
OCTOBER
Noel Gallagher's High Flying Birds  – The Death of You and Me
Noel Gallagher surprised everyone with his debut solo album full of lusciously mature songs, and trumpets, let's not forget the trumpets. Yes, maybe the songs would've sounded better with Liam singing them, but you cannot deny that these songs are fantastic.
Coldplay – Mylo Xyloto
Coldplay don't always get the best reviews, but this album is just what you expect from them: great catchy songs with the ability to sell to millions. And that's not something everyone can boast.
Florence and the Machine – Ceremonials
'If it ain't broke don't fix it' is a format which Florence has seemingly stuck by. Her debut Lungs took the world by surprise. But Ceremonials provides much of the same, and without the surprise element it's no surprise that this album hasn't been as huge, but with that voice, Florence has managed to bring songs inspired by Virginia Woolf to the mainstream.
NOVEMBER
Drake – Take Care
Who doesn't want to take care of Drake? He's sexy, smooth and makes the kind of RnB/Hip-hop that you can't resist. With one of the most talked about debuts produced by Jamie XX and featuring the continual woman of the moment Rihanna, it was obvious that Drake's album was going to create a serious stir of sensations.
Birdy – Birdy
An album of covers by a 15-year-old girl took the radio waves by storm. It's the songs everyone loved, just her and her piano redoing great Indie hits in a sweet and cutesy way, which makes it quite hard to hate.
Lou Reed & Metallica – Lulu
2011's biggest WTF moment… the strangest collaboration, and quite possibly the darkest sound to ever grace Later with Jools Holland. Although, I must admit, it strangely grows on you, the music is great, but I could just do without Lou Reed's singing.
Rihanna – Talk that Talk
Rihanna has a new album? Didn't she just release Rated R? Rihanna has a habit of never leaving the public eye, consistently touring and appearing on TV, lord knows how she managed to find the time to record a whole new album. Oh well, of course she's always around, if she isn't who else is going to fill the clubs with mindless dribble! No doubt, it's the stuff that sells, but there's also no doubt that we will have every single song released, and this album will reverberate continuously throughout 2012, when we will also no doubt have a fresh offering from Ri Ri!
DECEMBER
The Black Keys – El Camino
The White Stripes' break-up does much for The Black Keys who with their catchy, raw bluesy sound can fill a much-needed void in 2011.
Amy Winehouse – Lioness: Hidden Treasures
2011 will always be remembered as the year music lost a great young voice. Amy Winehouse's posthumous album features recordings, which span the length of her whole career. Including unheard demos, back catalogue tracks, unique covers and a very special duet with Tony Bennett, all sung so effortlessly. Lioness showcases the sheer unique prowess of that amazing voice, and reiterates the sadness of losing such raw talent so young.